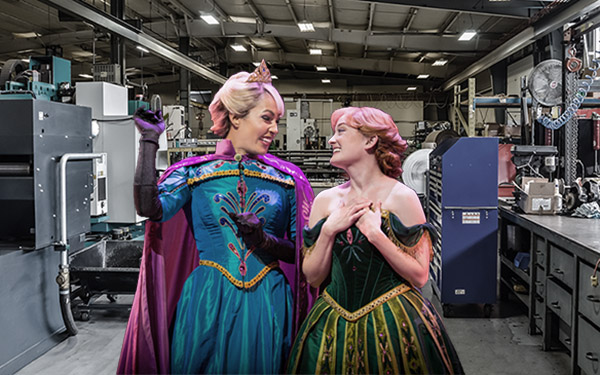 Production(s)
Automation in industry means increased productivity and better
productions
.
Yet another word that has quite different meanings in its countable and uncountable forms!
Production (countable)
In its countable form, production has strong associations with music and theatre:
Medieval theatre productions are still performed today.
300 performances were given of 33 different opera productions.
The earliest sound effects were strictly studio productions.
Previous acclaimed productions include "Oklahoma!"
The building was used for massive concerts and theatrical productions.
Production (uncountable)
It is only when it is in its uncountable form that production means manufacturing:
The highest production recorded was fifty thousand annually.
The company has 15 production plants worldwide.
By 1900 daily production was 2 thousand tons.
Even small scale 'capitalist' production was suppressed.
The pellets production required increased freshwater access.
And so returning to our opening example, we need:
Automation in industry means increased
productivity
and better
production
.